The Rock Tool Co airbag vests protect your neck, chest and back, helping to prevent injury.
Simple operation, 100% effective, thanks to its instantaneous mechanical activation.
Adjustable designs to be worn over any type of clothing. Resistant fabrics and breathable lining.
HOW DOES AN AIRBAG VEST WORK?
>>Completely safe and reliable thanks to its proven system.
>> Fully mechanical activation, with no electronics or charging. No hidden costs, fees or subscriptions of any type.
>> Very easy to use. Simply attach the ripcord on your vest to your motorcycle frame. Now you're "connected" and the I-ARMOUR is ready for action. In the event of an accident, in which the driver is thrown from the bike, the striking system will activate the CO2 cartridge responsible for inflating the vest in tenths of a second.
>> Activation is instantaneous: in less than 200 milliseconds (Touring Pro model) / 350 milliseconds (Mirage/Air Pack model) the airbag will be completely inflated, protecting the rider against a possible impact.
>> Fast and simple CO2 cartridge replacement.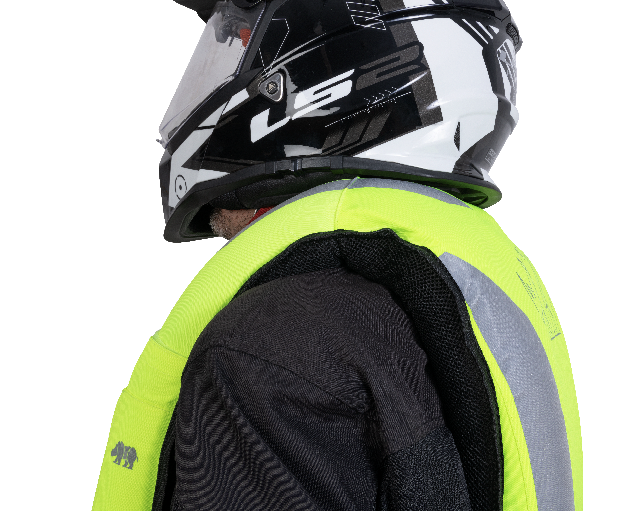 >> Protects the areas that are most exposed to major injuries: neck and shoulder, without forgetting the rib cage and soft organs such as the liver, spleen, etc.
>>Helps to prevent trauma and serious injuries such as hyperflexion or whiplash, which are extremely common in motorcycle falls.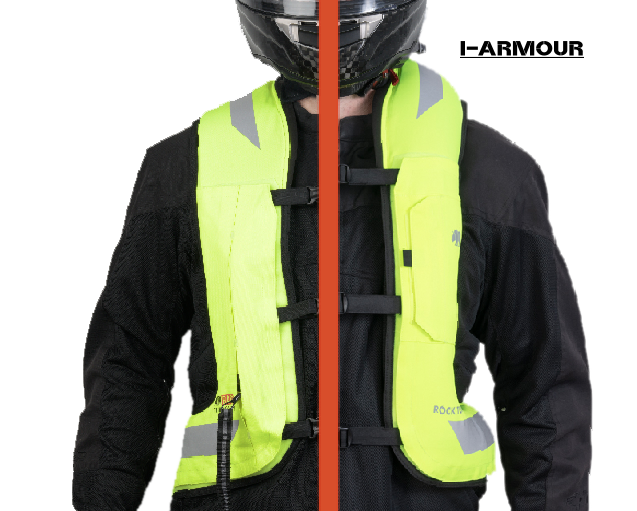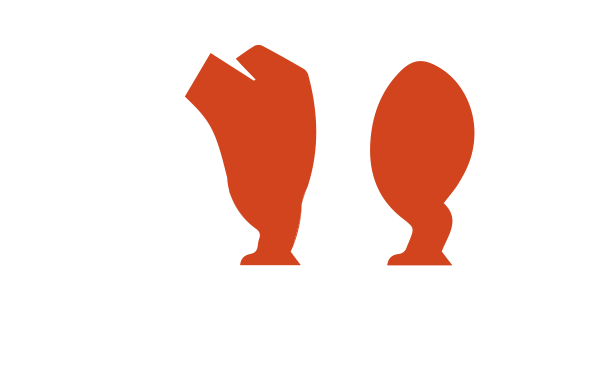 >> Protection not only against impact. The pressure produced by the inflated vest at the time of a possible accident "blocks in place" the jacket worn under the vest, holding it against the body and preventing it from moving. This minimises the possibility of abrasion injuries.

>> The Touring Pro and Air Pack by Rock Tool Co also provide passive protection in accidents in which the rider is not thrown from the bike, for example in a collision in a traffic bottleneck or at traffic lights, thanks to the back protector, approved to Level 2 (PPE: CE Cat. II - EN 1621-2).
>> Protección no sólo ante impactos. La presión que produce el chaleco inflado en el momento de un posible accidente, "bloquea" la chaqueta que llevemos debajo contra nuestro cuerpo, evitando su desplazamiento y minimizando la posibilidad de lesiones por abrasión.

>> Los airbags para moto Touring Pro y Air Pack de RoctToolCo también protegen de forma pasiva en accidentes en los que no existe desplazamiento del piloto, por ejemplo en un alcance en retención o semáforo, gracias a la espaldera de Nivel 2 homologa (EPI: CE Cat. II - EN 1621-2).